Completely surrounded by mountains within Nagano, Kinasa is a town where nature and culture from times long since passed still abound.

Kinasa's name is derived from a certain legend.
Over a thousand years ago, a beautiful noblewoman by the name of Momiji was exiled from Kyoto and finally settled here. The local people respected Momiji for her noble birth, and in turn, she imparted the culture of Kyoto upon the locals.

However, Momiji gradually began to find that life in these parts did little to satisfy her. She started to raise a host of followers in order to exact her revenge on those in Kyoto who had cast her away. Momiji's intentions were soon made known in Kyoto via rumor, and in their fear of her impending attack, they came to call her kijo (lit. "demon woman"). The Imperial Court ordered the General Taira no Koremochi to vanquish Momiji. A vicious battle ensued, at the end of which the general finally managed to defeat Momiji.

The kanji used to write Kinasa literally mean "demon" (鬼), "nonexistence" (無), and "village" (里). Kinasa (鬼無里) can thus be interpreted as "demonless village". It is said that Momiji's destruction at the hands of the general meant that the village was free of demons, granting its current name.

Kinasa Folk Museum is a museum built in the village of the legendary demon woman Momiji.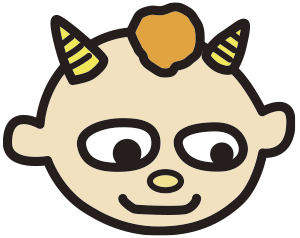 Facilities of Kinasa Folk Museum
This museum's main exhibits feature Kinasa's former primary industry of hemp production, as well as festival floats adorned with exquisitely detailed wooden carvings.
Exhibition Information
Festival Floats
Kinasa flourished as a center of hemp cultivation and commerce from the end of the 19th century to the beginning of the 20th. At that time, a sculptor of great talent by the name of Kiyomatsu Kitamura was asked by the villagers to construct a massive festival float, which he then built.
Well worth seeing are four floats and three okagura featuring carvings of dragons, lions, and phoenixes throughout. Of the four floats on display at the museum, only one is still in use for the festival. It will be removed from the display room in May and carried throughout the town.
Exhibition Information
Shishi Kagura
Festivals are held all throughout Kinasa in both spring and fall. Thanks are offered to the gods as well as prayers for peace and tranquility. A lion dance called the shishi kagura is also performed.
There are both male and female lion heads. The head pictured in these photos is that of the male, whose dance is said to be more gallant compared to that of the female.
Exhibition Information
Hemp Wares
Hemp has been used as a material in the making of clothes since ancient times. Cultivation of hemp in Kinasa began in the 16th century. Other than clothing, hemp was also sold and used in the production of tatami, which supported the region's economy.
However, demand declined in the mid-20th century, and the level of hemp production also decreased.
Since the cultivation of hemp was outlawed within Japan following the end of the Second World War, the industry is now obsolete.
Exhibition Information
Marble Carvings
Shikai, the eldest son of Kiyomatsu Kitamura who produced the festival float carvings, and Shikai's nephew Masanobu. The two of them inherited Kiyomatsu's carving techniques and worked as artists into the beginning of the 20th century, carving works of marble and statues of bronze.
Their finest works as well as pieces from their contemporaries are on display at the folk museum.
Exhibition Information
Stegodon shinshuensis Teeth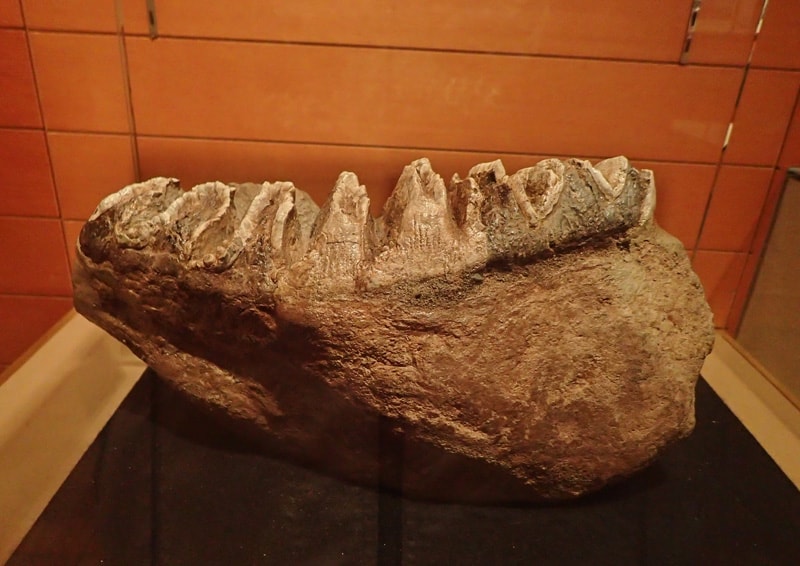 A variety of strata layers dating from between 1.7 million and 10 million years ago can be viewed in Kinasa's Okususobana Valley.
This fossil that was found in the Okususobana Valley is a portion of the lower jaw belonging to the elephant known as Stegodon shinshuensis. It inhabited this area between 3 million and 4 million years ago.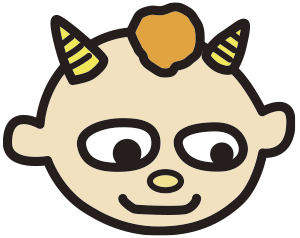 Kinasa's Highlights
Check out these other locations!
Shoganji
- a temple where the demon woman Momiji lies in her tomb
Takahashi's Drooping Cherry Tree
- beneath which stand 100 stone Buddha statues
Tsuchikura Monjudo
- a temple where the Buddha of Wisdom is enshrined and where votive tablets offered to him can be viewed
Daibo Pass
- a viewing spot where you can gaze upon the Togakushi Mountain Range up-close
Shirahige Shrine
- a shrine built to pray for General Taira no Koremochi's success in vanquishing the demon woman Momiji
Okususobana Nature Garden
- where Asian skunk cabbage can be seen in May and June.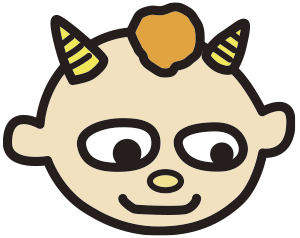 Festival Float Videos
Click here to see a video of the festival float going around the town (YouTube).
Departing the Museum
Around the Town 1
Around the Town 2
Returning to the Museum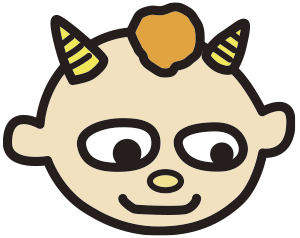 Access & Information for the Kinasa Folk Museum
Admission

200 yen / SHS:100 yen / Elementary and Junior High School Students: 50 yen
Hours

9 am - 4:30 pm (Final entry 4 pm)
Closed

Monday (open if a national holiday, and closed on the following day)
Days following holidays (open if the next day is on a weekend or holiday)
Winter (29 Dec - 20 Mar)
Open 7 days a week in May, August, and October
Phone

026-256-3270
Address

1659 Kinasa, Nagano, Nagano 381-4301, Japan
By Train

Access from Airports

Bus Boarding Area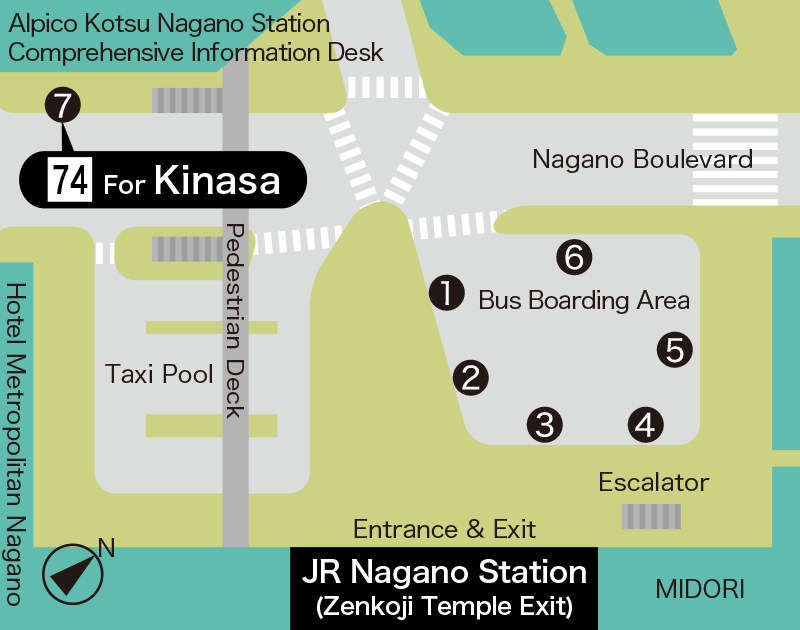 60 min ride on the Kinasa-bound bus from JR Nagano Station
Get off at Kinasa Folk Museum bus stop